NOTES FROM OUR OCTOBER MEETING!

The October meeting was 'An Evening with Reg Moule'. A select gathering enjoyed a varied an interesting question and answer session with him after he gave us a short talk about insectivorous plants, ferns and making leaf mould.
This is good time to make leaf mould especially if you have a lot of leaves blown off your trees by Storm Brian! Use green garden sacks or black sacks and fill with leaves. If they are dry dampen them then tie up the top of the bag and make two holes in the bag and store it behind your shed, greenhouse or wherever is convenient. It takes at least two years for the leaves to break down. If you can use leaves of different species together this helps as they rot at different times. Reg said trees like walnut and horse chestnut need two years to rot as leaves produce a natural herbicide for their own protection and the longer they rot it will reduce the herbicide strength.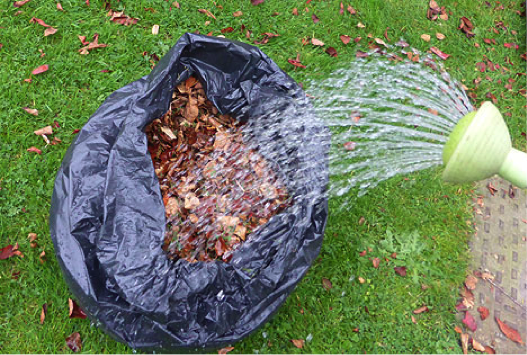 Leaf mould was used before peat in compost and it is good to mix it with peat or other composts. Leaves can be composted in heaps but need to be in a contained space, four posts with plastic mesh as walls to stop the leaves blowing away, and covered with anti-bird mesh over the top to keep the leaves in and to allow rain to get in.
Reg said that trees go to the toilet once a year. Trees put all their waste products into the leaves when they are shed. He also said trees have meaningful sex every three years – hence the abundance of acorns this year!
These were some of the questions.
1. Why is my tomato like this? A tomato with a brown top was shown.
Reg said it looked like the tomatoes had got cold. It wasn't potato blight. We did have a lot of variations in temperature this summer and these tomatoes had reacted to being cold.
2. Can you store shallots like onions?
Reg explained the method of stringing up onions and thought that shallots could be stored in the same way but it is more difficult because the stems and necks, which are used to secure onions, were thinner and more fragile on shallots. He said storing in trays or nets so that air could circulate was better. We then had a discussion about seed and Reg suggested saving different sized shallots for seed; as the smaller ones produce less offspring so will be larger than using large shallots which produce a lot of off spring so they will be smaller. Jim said that he had got good results from shallot seed and Reg suggested that we buy from a reputable grower.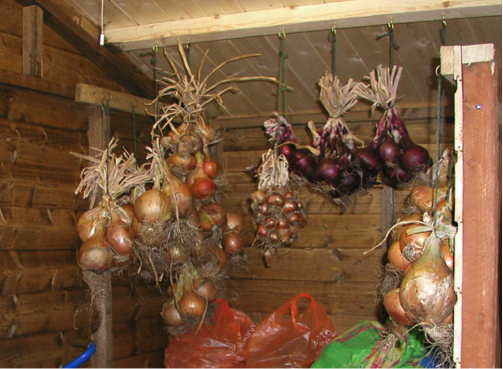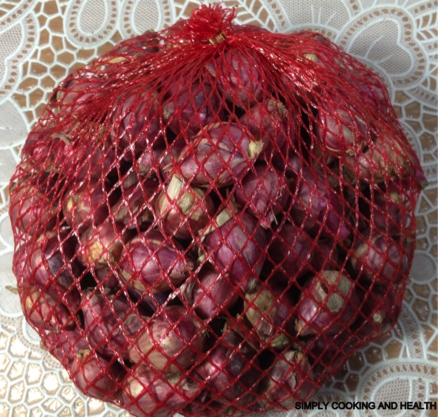 3. When do you prune a hebe?
Reg suggested, as the questioner said it was a large hebe, to prune in the spring but to only do half one year and half the next as it might be a shock to the plant to do it all in one year.
4. He was asked about greenhouse and container cleaning.
Reg said unless there was a known disease in a pot or in the greenhouse then use something like Jeyes fluid or Citrox. Otherwise don't bother, as research has shown that there are more beneficial things in the pots and greenhouse than bad and you don't want to wash them away.
5. What are the while fluffy things on my houseplants?
Reg said that they may be white fluffy aphids or mealy bugs and said wash off with diluted washing up liquid in water and then use methylated spirit, surgical spirit or vodka! To dry them out.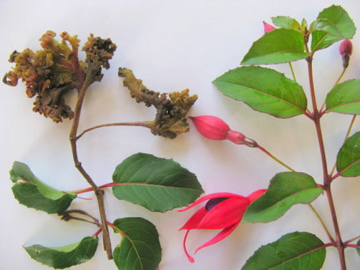 He also warned us about the fuchsia gall mite which, so far, hasn't reached Worcestershire. Remove any infected looking leaves or parts of the plant if you see it.
The spotted wing drosophilia (fruit fly) a yellow bodied insect is now in Worcestershire and its maggot hatches out in cherries. It is very tiny, grey and white in colour. It is difficult to contain as covering a tree in really fine mesh is impracticable. Use drusophilia traps, Agralan Natural Products make them to catch the male insects.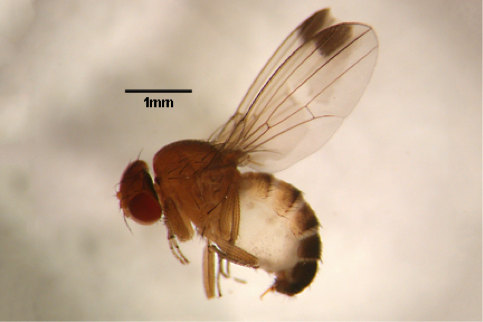 As usual Reg covers so much in his talks that it is impossible to write about everything and do it justice. Come along and hear him speak next time!
Our next meeting is on Tuesday 19th March when we will be holding our AGM.